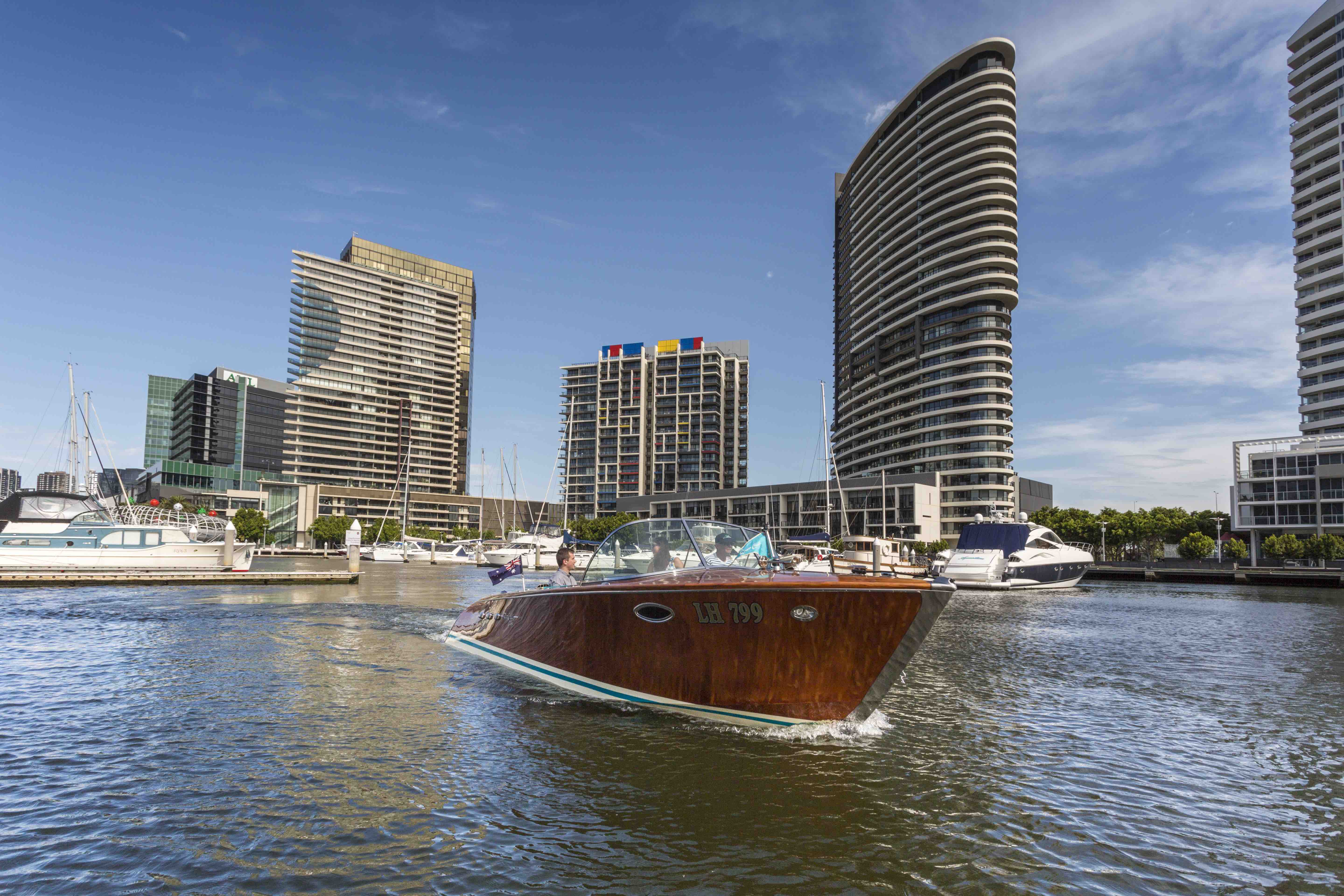 Ever heard of this place? Probably not, because it's a modern village, right on the water, close to the CBD, but tucked-away from the city's busier places.
Technically it's part of Docklands, but the locals and businesses of Yarra's Edge don't like to hear that, because its intimate setting and north-facing promenade is about as far as you can get from the very exposed settings of the windy city.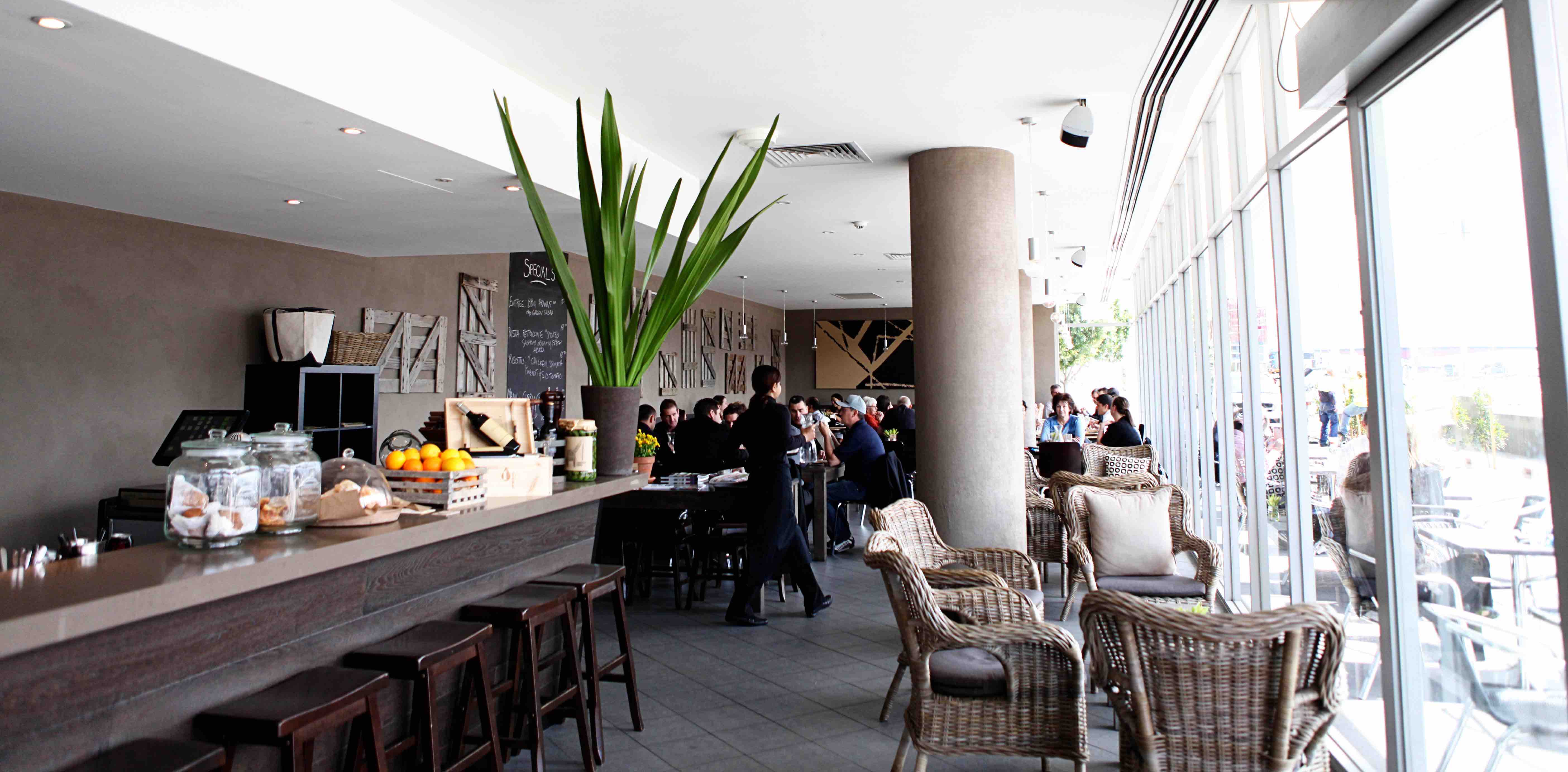 To start with, it's not the easiest place to get to. The major access points are along Normanby Road, but parking is fairly limited, although in most spots it's free for the first couple of hours.
Public transport-wise, you're best to catch the Collins Street tram right down to the ANZ building in Docklands and then cross-over the very funky Webb Bridge, which is more of an art installation than a walkway. Its design emulates the shape of the eel basket traps that the native people once used on the Yarra to feed themselves. You can also choose to park in South Wharf's commercial carparks and then walk under Grimes Bridge from the South Wharf Promenade.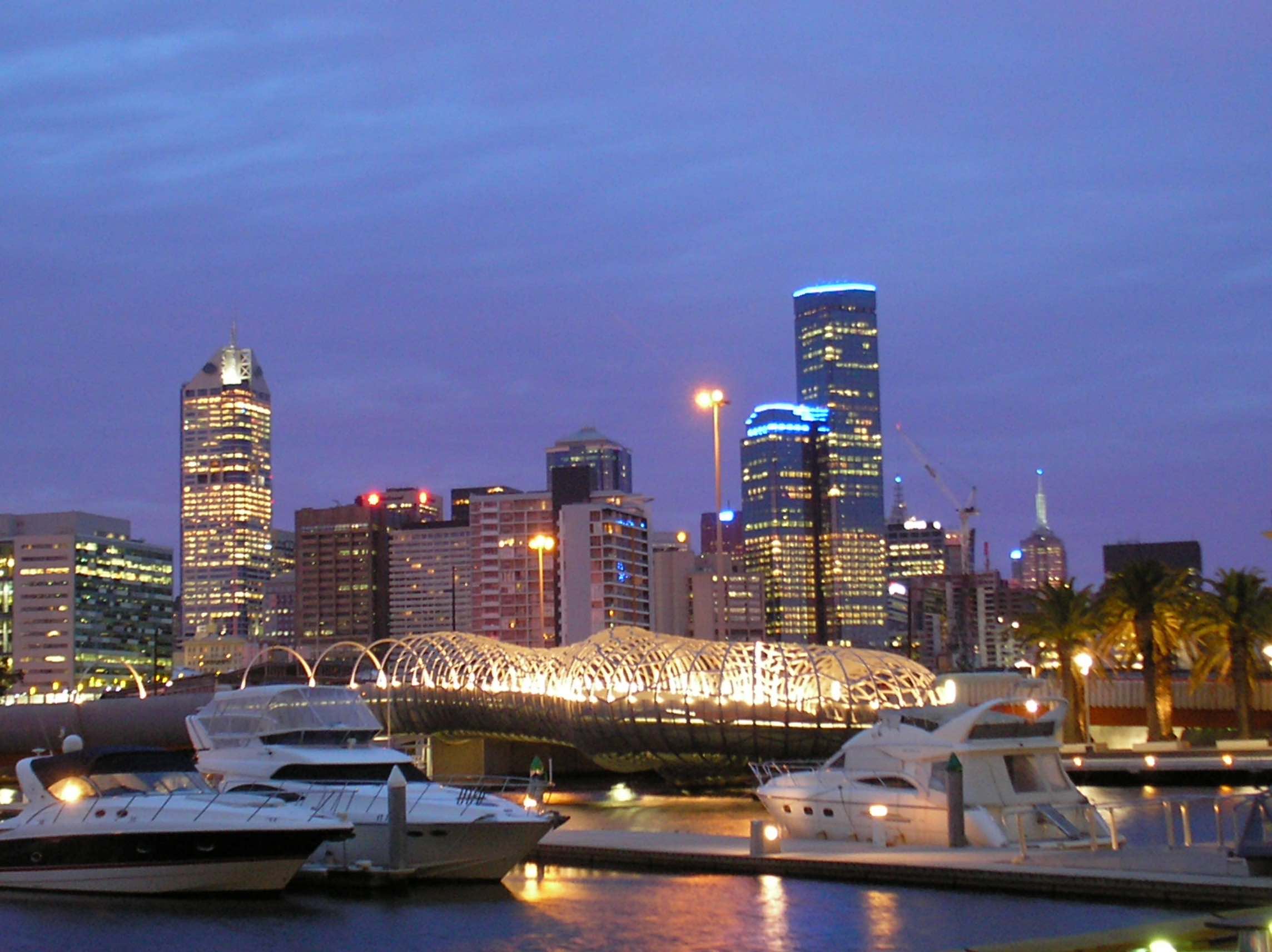 Once you get there it will be well worth it, and you'll probably wonder why you didn't know about it before. It has a quiet, north-facing promenade that is often flooded with sunshine, even in the depths of winter. The day and night views of the CBD skyline are possibly the best in Melbourne, and made all the better because you're looking over a smallish marina full of classy vessels. While it's not exactly the Monte Carlo waterfront, it's a great place for chilling with friends, thinking that you could be in Seattle or Vancouver.

The dining and bar choices are not overwhelming, but there are enough locations to get a quality glass of wine and a good coffee and cake. Loading Dock Bar and Grill provides reasonably-priced meals, while the Fat Duck Café commands a good viewing point along the upper promenade. Both have outdoor seating if the weather is right.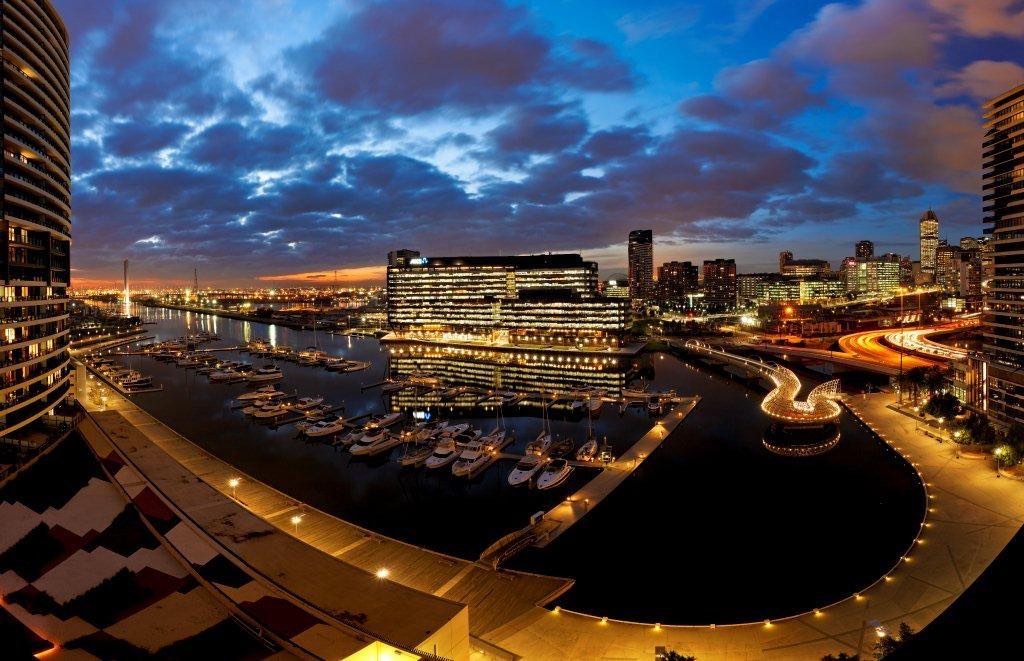 Melbourne's famous gondolas live in the marina, so you could arrange a one hour catered cruise from Yarra's Edge; www.veniceontheyarra.com.au. There's also a Melbourne Bike Share depot, so for a couple of dollars on your credit card you could don a blue helmet and cycle up and down the promenades on the Yarra's southern bank. In one direction you can reach Princes Bridge and in the other you can take the downstream path through the Port of Melbourne, past Pier 35, then on to Westgate Park.

But, even if just on foot, there is a great boardwalk at Yarra's Edge, which culminates in Point Park, providing views across Docklands to the giant wheel.
If the charms of Yarra's Edge entice you stay overnight, the nearest accommodation is Hilton Melbourne South Wharf about 10 minutes walk away, or, if you happen to have a boat, then Marina YE usually has a few berths to use overnight from about $50.