Just because the weather is cooler and the days are shorter doesn't mean that there's not much happening on Melbourne's riverside. Just the opposite in fact, as three of the Yarra River Precinct's major attractions crank-up their activity level for winter.
Starting down the furthest end, it's well worth the 20 minute walk or tram ride to South Wharf, not just to enjoy great discount shopping at DFO and dining along the South Wharf Promenade, but because The Common Lawn, right on the river's edge, has been transformed into an enclosed ice rink and mini ice slide.
South Wharf
'Skate Slide Chill' on South Wharf will be there right through the colder months until the end of August. It's open each day from late afternoon until well into the evening (from 12noon on Saturday, Sunday and during the July school holidays). Keep warm after shredding up the rink with a cocktail, Seppelt wines, coffee or hot chocolate at the Absolut Vodka & Lavazza Coffee Chill Out Zone or re-fuel with some quintessential winter warmers including gourmet pies, hots dogs and donuts, as well as the delicious South Melbourne Market dims sims.
Skate / slide session last 45 minutes and begin on the hour, every hour. Tickets include skate hire as well as use of toboggan & grant access to both the skating rink and the toboggan slide during a 45 minute session. Cost: Adults $24.50 | Kids (6-14) $18.50 | Kids (3-5) $15 | Student $22.50. Family Passes: 1 Adults 2 Kids $52 | 2 Adults 2 Kid $69 *kids = 3-14yo
Details: www.thecommonman.com.au/skate-slide-chill/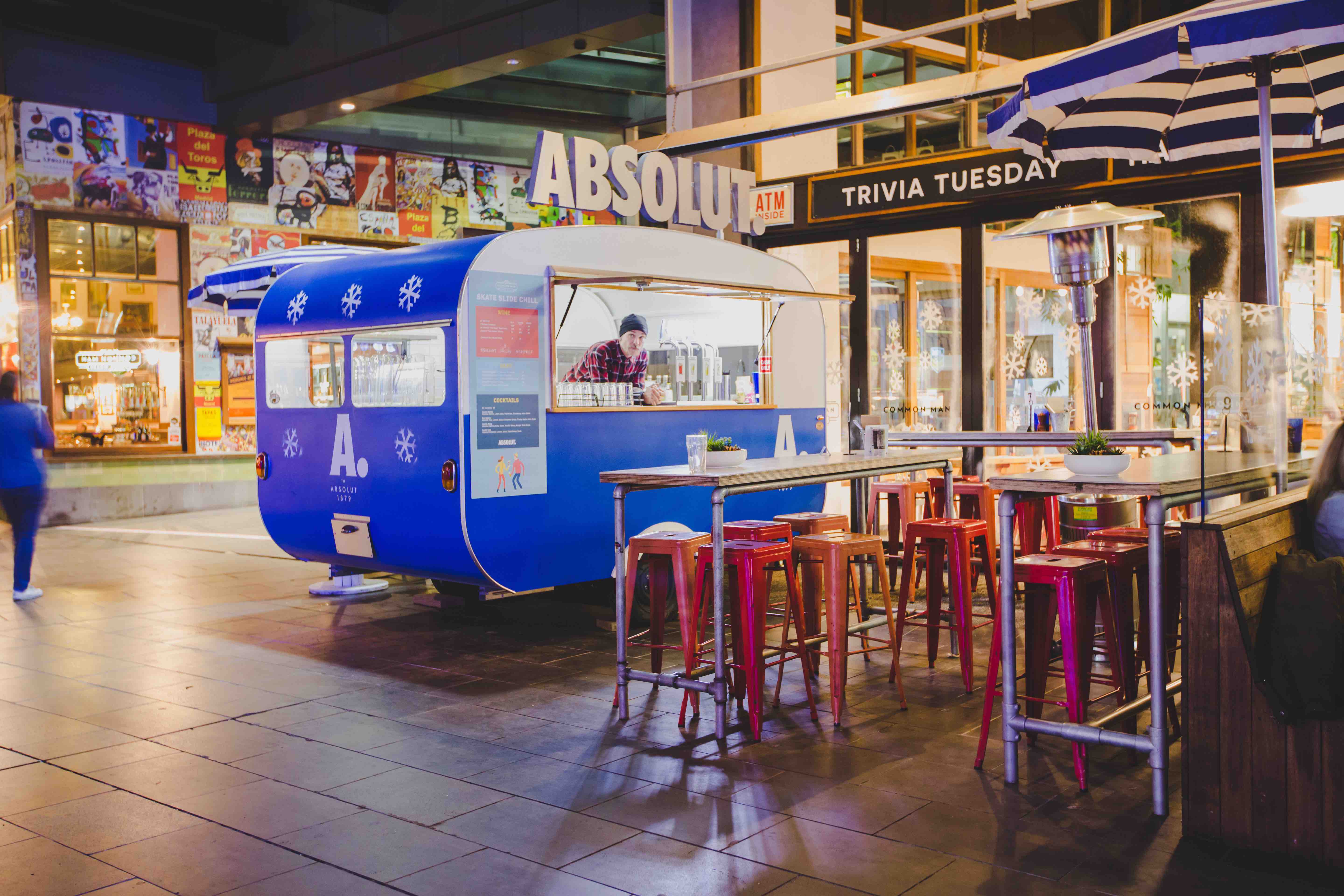 Not only can you skate and slide away the hours, but there's great food and wine all along Dukes Walk and there are special winter deals on offer at a great variety of the very reasonably priced restaurants.

More: www.melbourneexperience.com.au/skate-slide-chill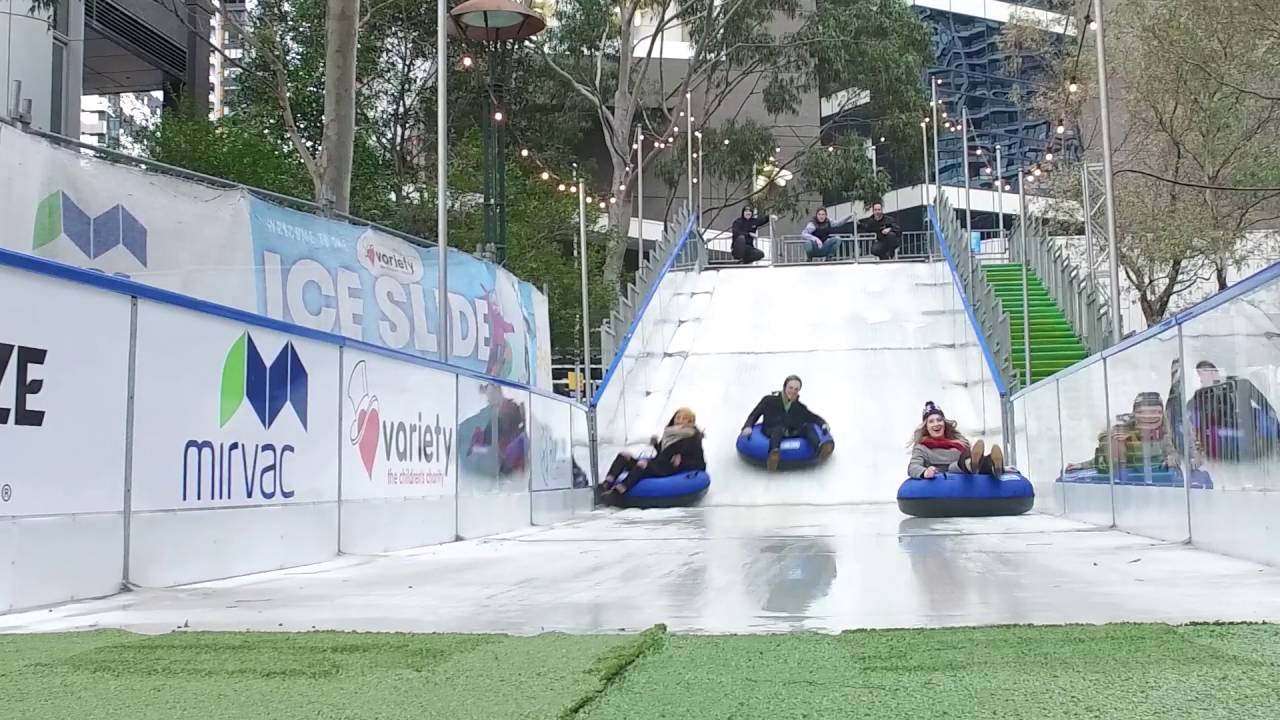 Riverside Quay
The folk from Eureka Skydeck have once again come down to earth this winter to operate the giant ice slide on Riverside Quay in Southbank. Riverside Quay is the slither of land between the Exxon building and Ludlow Dining on the Southbank Promenade.
You've heard of water slides, but have you ever experienced an ice slide ?
From July 1-16 it will be filled with the ice slide – 40 metres long and 4 metres high of sheer slippery fun. You don't even have to dress in wet weather gear to enjoy the experience, because you wiz downhill on a special tube.
3 slides on the ice will set you back just $16. It's open between July 1-16 Mon-Thursdays 10am-6pm, Fridays and Saturdays 10am-8pm and Sundays 10am-7pm.
Info: www.eurekaskydeck.melbourne
Ice sliding can build a thirst and appetite, but there's a range of quality bars and restaurants alongside the location, while Southgate's food court is only 90 seconds walk away.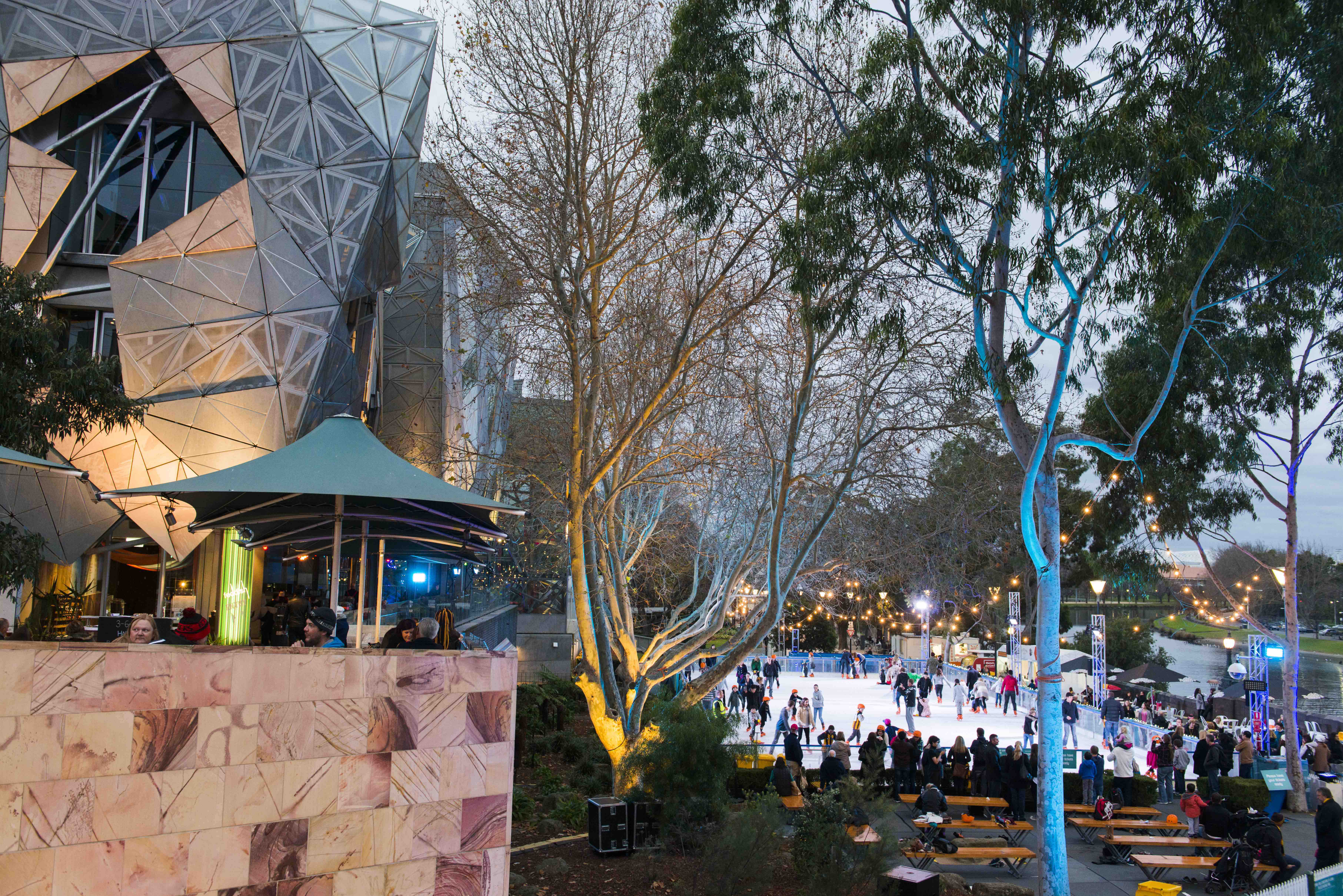 Federation Square
Back for a third year, Fed Square's River Terrace will be transformed into a sensational site of open-air skating and winter wonder between 1-23 July. With its twinkling fairy lights and cranking tunes to set the pace, the outdoor rink will bring a touch of the northern hemisphere to winter. Skating sessions last 45 minutes and begin on the hour, every hour.
Skaters should book early to secure their desired session and avoid disappointment as space on the ice is limited. There will be a ticket booth on site however it's advisable to book online and secure your spot. Head to fedsquare.com/riverrink to secure a place.
But, wait, there's more to winter at Fed Square. For full details go to fedsquare.com/winter
Winter Carousel
St Paul's Court
Saturday 1 July – Sunday 23 July, 10am – 8pm, Daily
Another touch of classic European magic comes to Fed Square with the installation of a beautiful carousel. A work of art in itself, children and adults can take a spin astride their trusty steed! Tickets are $6 per spin and are available at the Carousel.
Further info: fedsquare.com/events/winter-carousel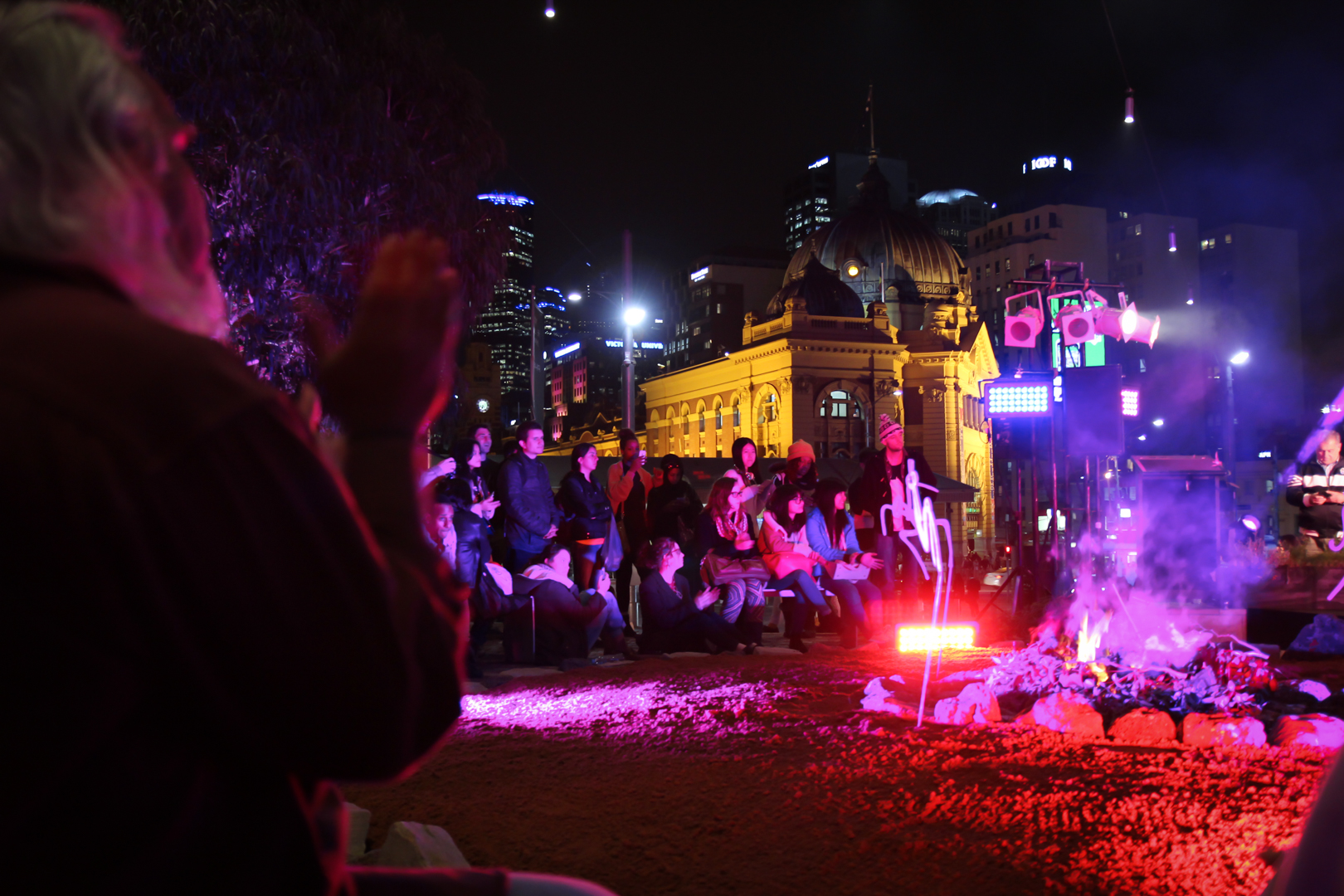 Leempeeyt Weeyn' - Indigenous Campfire
Saturday 5 August – Sunday 20 August
Fitting with the traditions of many cultures, the Campfire is central to the winter celebrations. Located in the Square, the Campfire will be officially lit on Saturday 5 August with an Indigenous Welcome to Country and will burn continuously for three weeks.
Be mesmerised by the fire, as it becomes the centre of live performances, storytelling, learning and sharing over the course of the winter program.