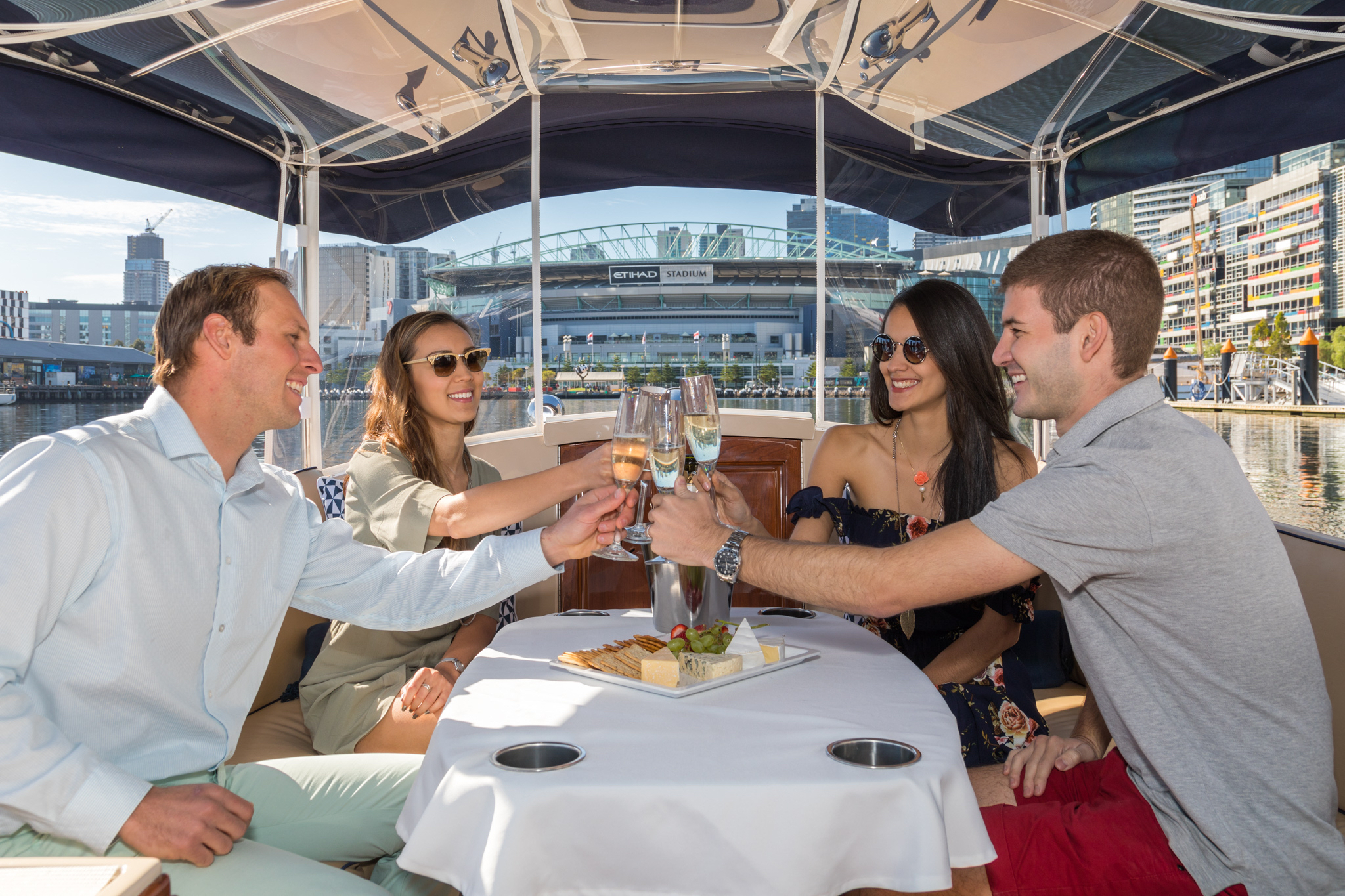 Dare I mention that Christmas is just around the corner.
While you don't need to be thinking of stocking-fillers just yet, you do need to be planning and booking-in your pre-Christmas functions, especially around the ever-popular Yarra River Precinct.
Come the last week of November and it's party-central anywhere between the free public barbecues opposite the tennis centre and South Wharf, so here are a few selections to help narrow the field.
If you're looking for a waterside setting, why not be right on the water ? The large fleet of Melbourne River Cruises can really 'float your boat' with a range of functions from stand-up canapes to fully catered meals aboard its 'Spirit of Melbourne'.
Need some entertainment to wash down the food ? You can't go past Melbourne Showboat – Blues Brothers to Burlesque evenings and afternoons are all on the playlist.
Want to captain your own party boat, then hire one of the small luxury vessels from Melbourne Boat Hire. They can be provided with gourmet food and drink, or bring your own Esky. If you can't find a designated 'skipper' among your tribe, then Melbourne Boat Hire can provide one of those as well.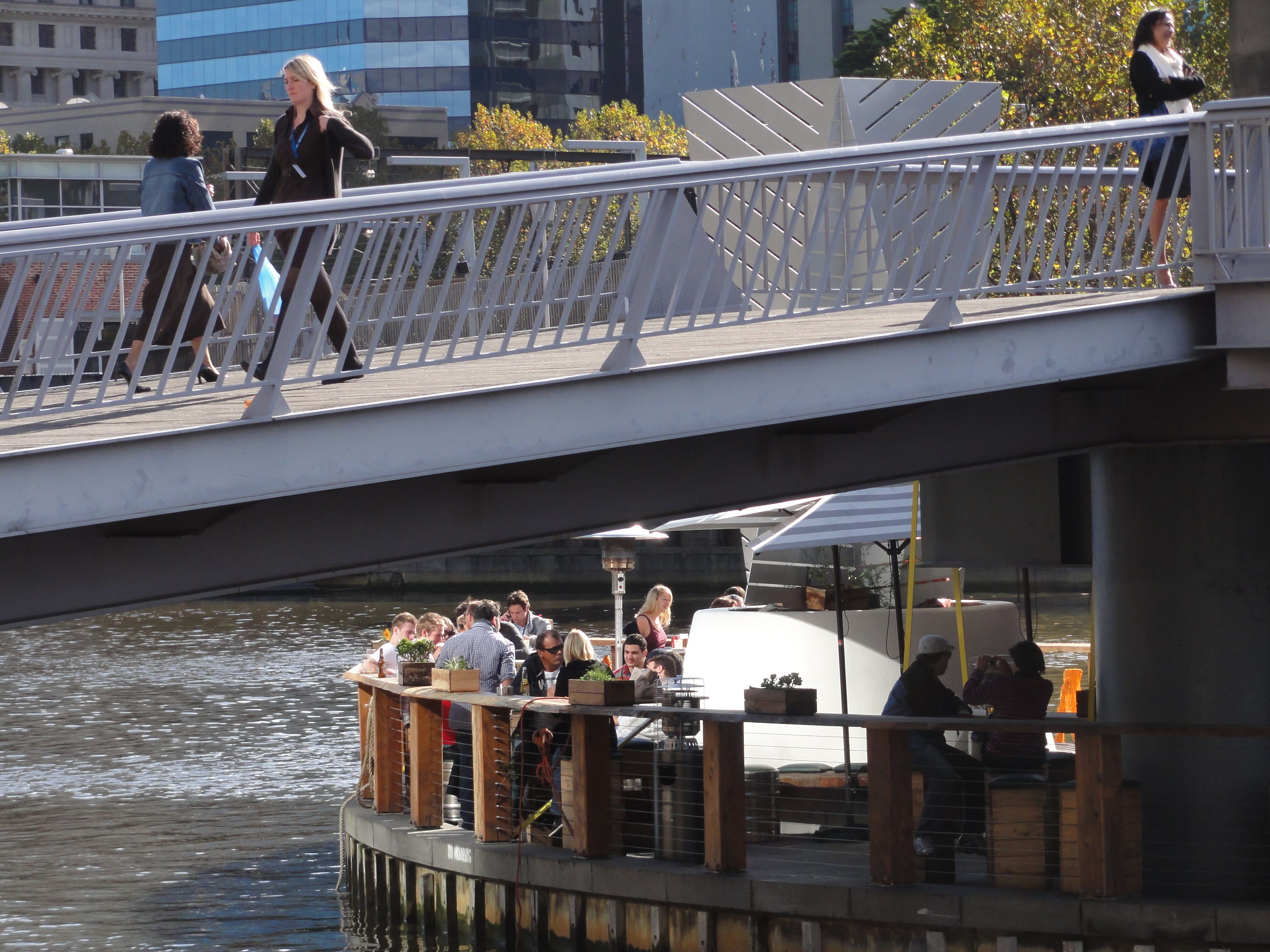 If you want to stay sure-footed but still enjoy the water, then we suggest you choose between Pony Fish, slap-bang in the middle of the Yarra, or Arbory and its watery cousin Arbory-Afloat, on the North Bank, near Princes Bridge.
Riverland and Pilgrim Bar at Federation Wharf and its sister venue, The Boatbuilders Yard, at South Wharf provide historic waterfront settings for yuletide festivities, while Hopscotch Bar, Ludlow Bar and Leftbank Melbourn are right on Southbank Promenade, so they combine water views with a great promenade vibe.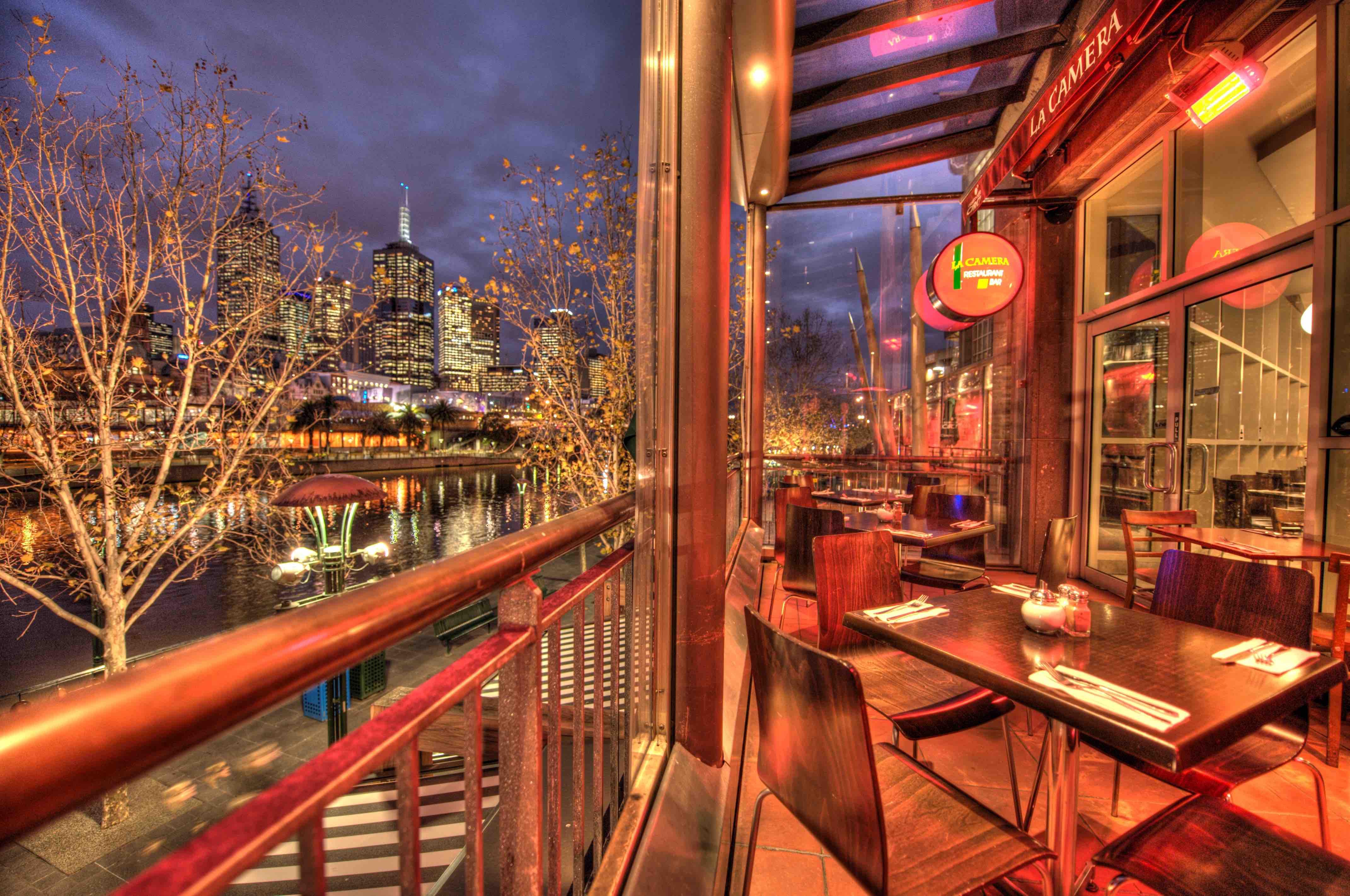 You're really spoilt for choice inside the Southgate complex. La Camera Southgate and its adjoining Waterslide Bar, and P.J. O'Briens are perennial favourites. Bearbrass on the promenade has just been brightly refurbished. Hophaus upstairs in Southgate has space galore for larger functions, while for more traditional style and fare, then Tutto Bene in Southgate is your place. A venue that combines style and vibe is the new-look Pure South on the western corner of Southgate. If you want something informal then stick to downstairs, but head up the staircase for something really special in dining.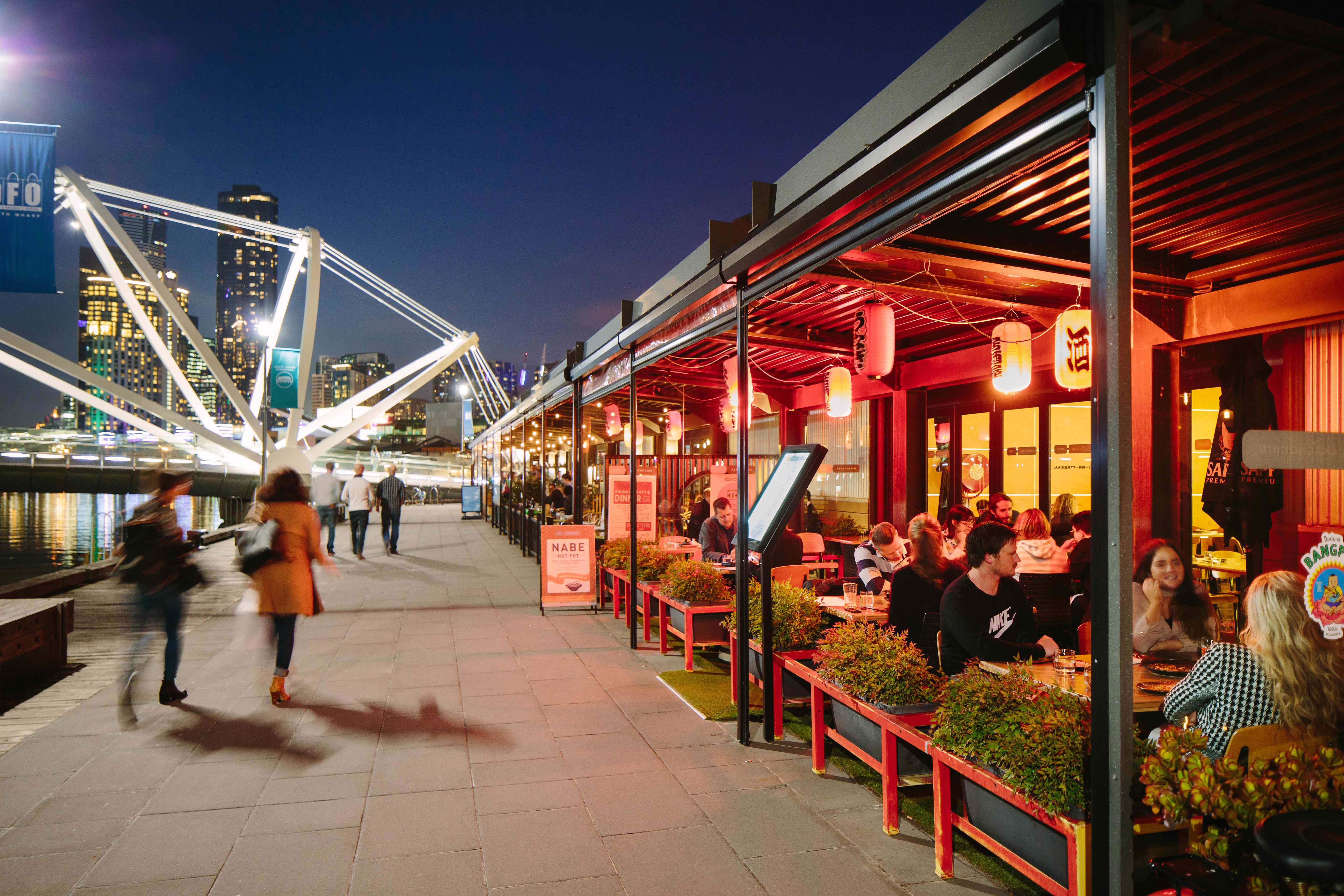 South Wharf is sometimes described as 'The Rocks of Melbourne'. The authentic historic waterfront and cargo sheds harbours a great array of quality dining and bar choices. They're great places to let your hair down anytime, but especially pre-Christmas. The Bohemian at South Wharf has recently boosted its Latin influences, with a great array of tapas and wines.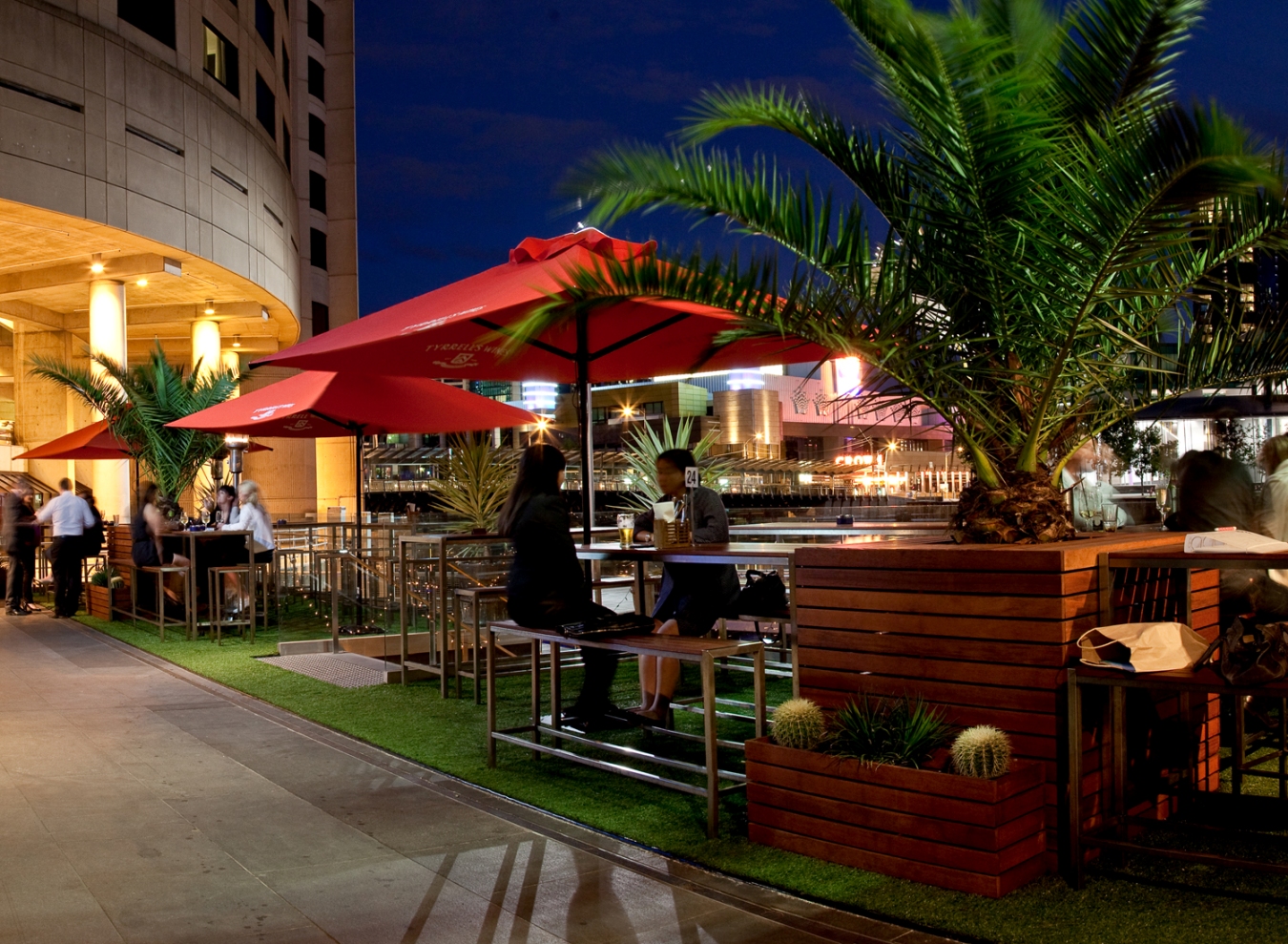 Pre-Christmas weather can get rather warm and on a +30 degree day or night there is no better cooling-off place than The Wharf Hotel, opposite the convention centre on North Wharf. It provides welcome shade, reasonably priced good food and a waterside buzz. Its sister venue, Rivers Edge Events, is a classy place for more formal corporate Christmas functions.
And our final recommendation, especially for those really wanting to get 'high', is the stunning Eureka 89 function room and adjoining degustation restaurant.
For all these places, get in early with an inspection and booking, because by mid November your choice for a Christmas party may be limited to a couple of food trucks outside the arts centre. Come to think about it, if the evening is balmy then that's not such a bad idea.
Thinking right ahead for those who don't want to be sweating it out in the kitchen on Christmas Day, head to December 25th at www.yarrariver.melbourne/event... to check out the many Yarra River restaurants opening for Christmas Day.