Dads tend to be a bit neglected when it comes to special occasions, so, with Father's Day just around the corner, we thought we'd give you a sample of what might be suitable along the Yarra for the male of the species in your life.
Let's start with the most obvious 'dad thing' – sport. There's no more iconic place for sports lovers in Melbourne than the MCG and its associated National Sports Museum. It's one thing visiting the MCG on match days, but to really appreciate the vastness of one of the world's great sporting venues, and to soak up its history, then a 75 minute guided tour is what you need. Tours operate regularly between 10am and 3pm on all but event days. Entry is via gate 3 and visitors purchasing their tickets online are able to join any single tour on the selected date of their ticket. Highlights of the MCG tours include: the famous MCC Long Room, MCC Library, MCG tapestry, player change rooms, cricketers' viewing room, Ron Casey Media Centre, a walk on the arena, Cricket Victoria Bill Lawry Centre and the Ponsford Stand. Adult prices are $24 (conc $20) and it can be packaged together with the National Sports Museum for $33 (conc $28).
Most people doing the tour make the visit a double-barrel experience by taking in the National Sports Museum. This is one of the most professionally presented museums in Australia and one of the best sporting museums in the world. Dismiss anything you may think of as 'museum' because there is plenty of interactive displays to keep the least academic of us happy for hours, including holograms of some sporting greats. The venue also incorporates the Australian Cricket Hall of Fame and the Australian Football Hall of Fame. Entry is va Gate 3 of the MCG and the National Sports Museum is open daily 10am-5pm. Adults $24 (conc $20), or combine it with an MCG tour for $33 (conc $28).
'Screen Worlds' is the permanent exhibition at the Australian Centre for the Moving Image (ACMI) located in Federation Square. It's free and is usually filled with kids playing the interactive games and displays, but there's enough to also entertain dads, especially those who want to wallow in a bit of Aussie TV and cinematic history. It focusses on the arrival of cinema, television, global broadcast, video games and the internet. Discover how the moving image has evolved in Australia with spotlights on Australian actors, directors, journalists, scriptwriters, editors, cinematographers and studios. There's an orientation tour every day at 11am and 2.30pm. Until 29 October, ACMI's special exhibition featufres the studio behind the animated Wallace and Gromit series (Entry $24). ACMI also screens some sensational films for cinematic buffs, so if dad is into Skandi Noir or a bit of French nostalgia, there's sure to be something showing from time to time. See www.acmi.net.au/cinemas/ for screening details. General admission to ACMI is free, with various prices for special exhibitions and film screenings.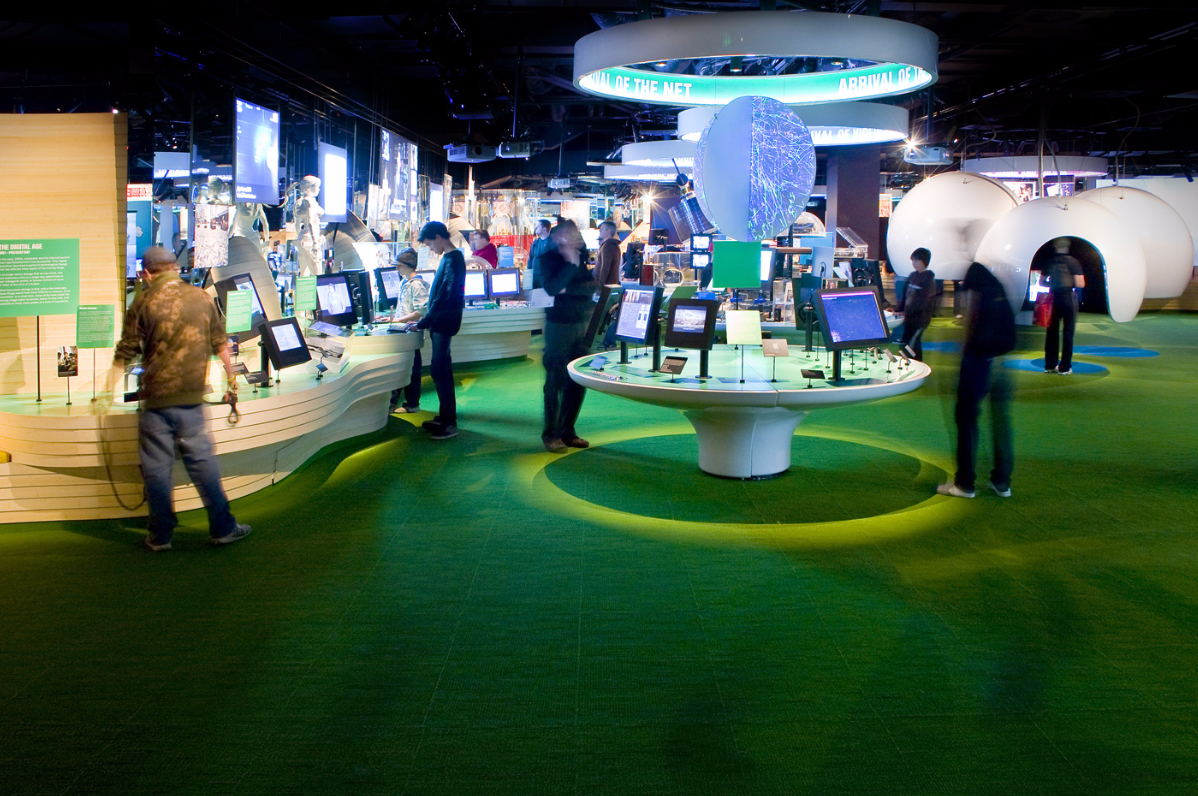 By this stage you and dad might be looking for some refreshment. If he's young at heart he may enjoy being among the younger set of Riverland, and Pilgrim Bar (Federation Wharf), Arbory (riverside side of the station) or Ponyfish Island (under the Yarra footbridge. But it's more likely that he'll enjoy a bit of atmospheric, old-world charm, and so our recommendation is P.J. O'Briens Irish Pub on the ground floor of Southgate. If you are there later in the day, Waterslide Bar on Southgate's second floor is a great option.
The lower Yarra River is full of historical information and anecdotes and the best way to absorb them is to sit back on a 70 minute guided cruise with Melbourne River Cruises. The downstream tour exposes you to the workings of the Port of Melbourne, so if giant cranes, containers, massive ships and tugs floats-his-boat (pardon the pun), then opt for the downstream tour rather than the more gardens-themed upstream cruise (Both are priced at $25, conc $22). You can even take him on a 2 hour return cruise from Southgate across the head of the bay to Williamstown ($33, conc $30).
Finish your day out with dad by heading up Eureka Tower to level 88 Skydeck. Melbourne is spread out before you like a Legoland. Try to time your visit just before sunset, because watching the city lights emerge from the concrete jungle is quite mesmerising, even for a jaded dad.
If you're looking for somewhere atmospheric to take him for an evening meal, then you'll not do better than exploring the western end of the river. South Wharf is a heritage laneway of well-priced eateries and bars, offering an eclectic variety of food housed in 1880s cargo sheds. One of the more masculine offers is Meat Market, where the speciality is – you guessed it – steak and all things carnivorous.
Just across the river on North Wharf, the Wharf Hotel is a stylish modern pub right on the waters edge, with a décor that reflects its location in the history of Melbourne shipping. It's large video screens means that he will not miss anything of the evening match either!
For Father's Day dining options on Sunday, 3 September, visit:
www.yarrariver.melbourne/events/view/1000/fathers-day-dining