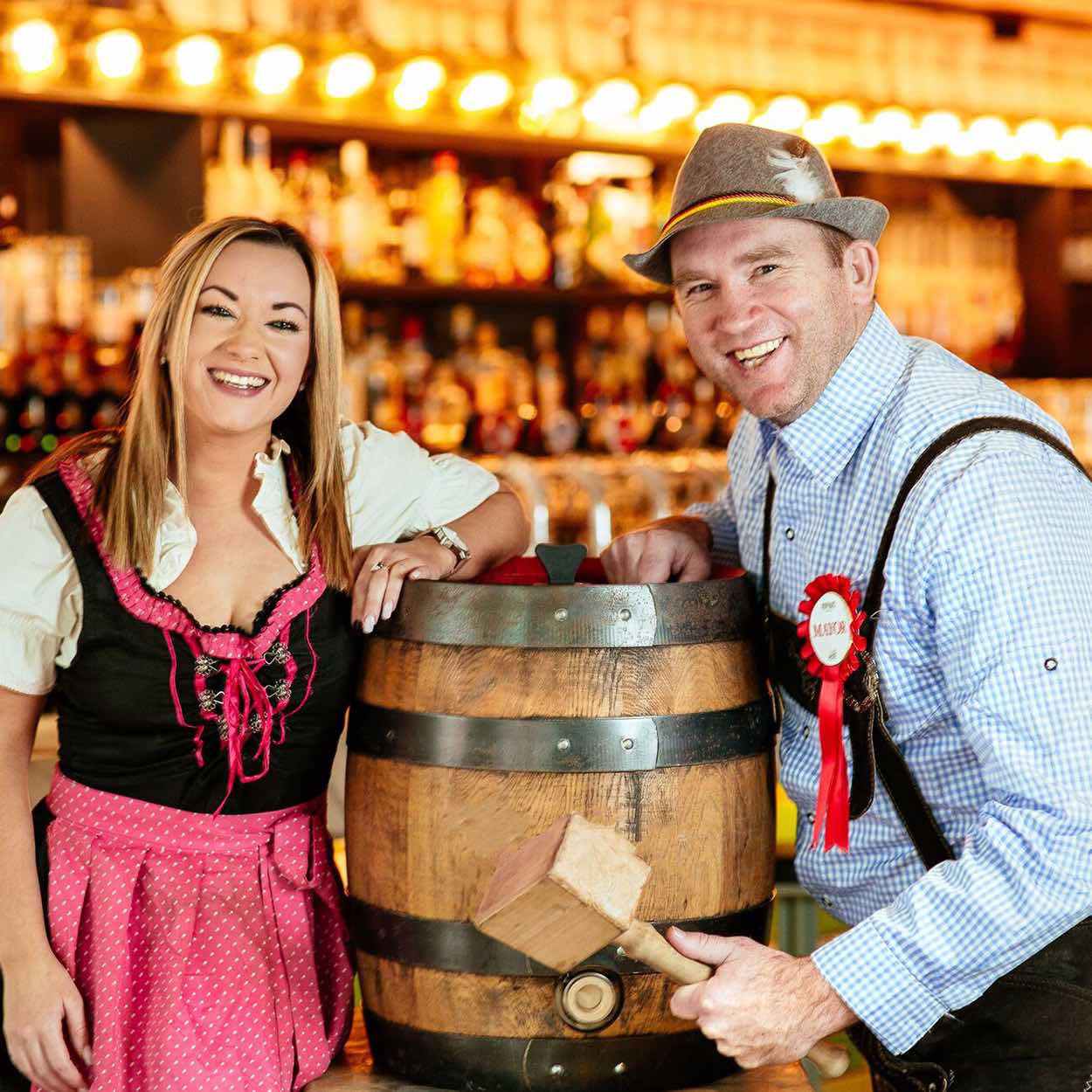 Dust-off the leather shorts, grab your Dachshund and practice the thigh slapping, because it's Oktoberfest time again, and nowhere in Melbourne does it better than Southbank and South Wharf.
Southbank
We like to get in early on Southbank, so Oktoberfest actually kicks off on Saturday 16 September with a big opening party at Southgate's Hophaus (mid level). There will be a midday 'Tapping of the Keg' by the Hophaus Honorary Mayor David Neitz and the free beer will last until the keg runs dry. There will be a range of special imported German Festbiers, plus an exclusive 'Guten Tag' Berliner Weisse brewed by Brewmanity.
German games will be held from 12.30pm, a sausage eating challenge at 3pm, a strongman competition at 4pm, and the live German band 'Black Forest' 5pm until late.
You can book your opening day table online now or by calling 9682 5900.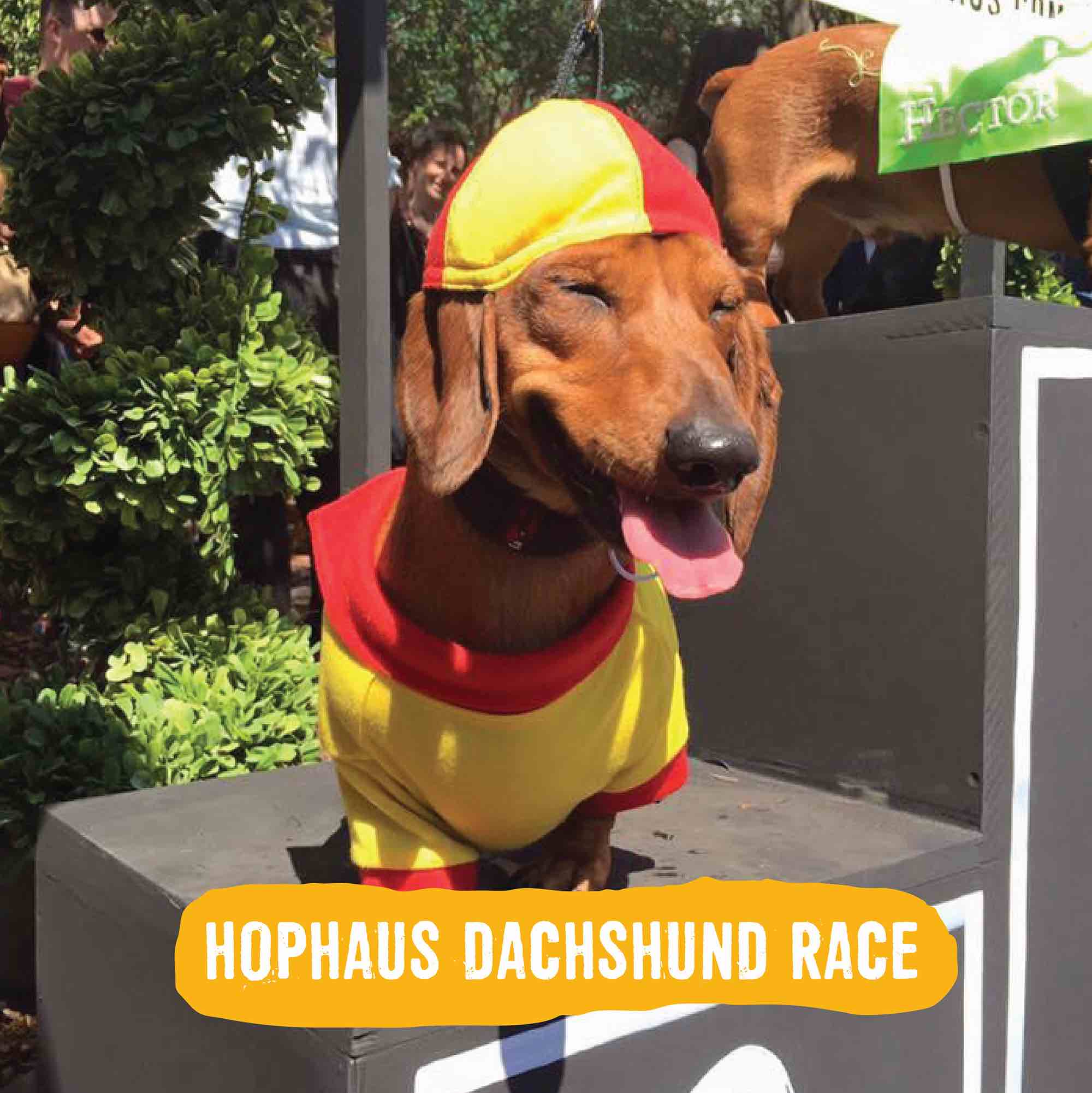 However, that's just the start of things, because…
Saturday 23 September: Dachshund race and Dachshund Costume Parade
Wednesday 27 September: Bier Trivia Night
Wednesday 11 October: Spiegelau Beer Tasting Event
Wednesday 18 October: Brewmanity's Beer vs Beast Dinner
Sunday 22 October: Family Day
Every day during Oktoberfest you can enter the Giant Schnitzel Challenge. It's simple; just finish a 1kg chicken schnitzel within 15 minutes to win a stein of bier & you get to keep the glass!
Book online for Southgate's Oktoberfest, or call 03 9682 5900 or email prost@hophaus.com.au
South Wharf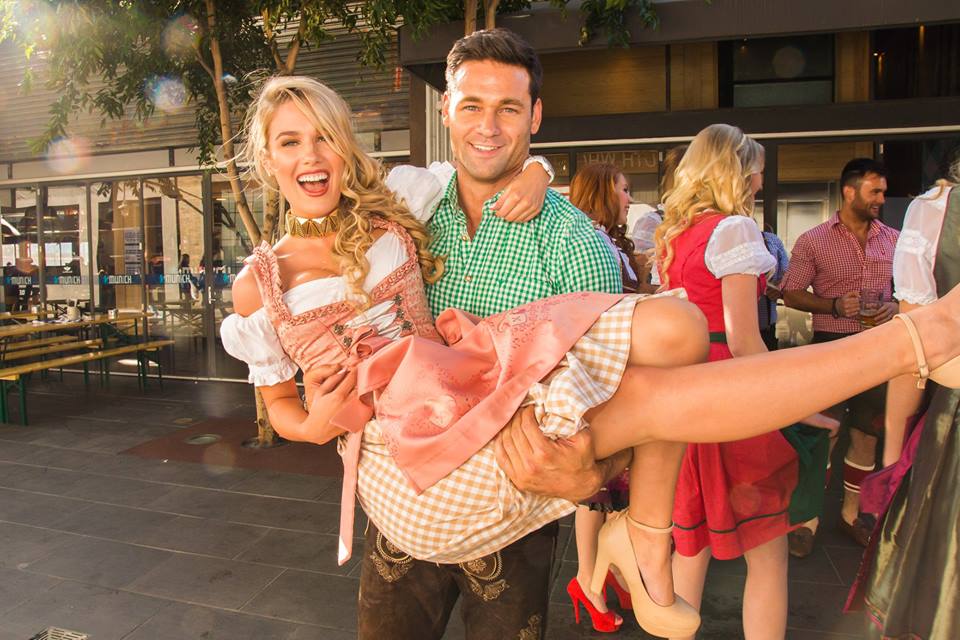 Not to be outdone, up the other end of the Yarra River Precinct, Munich Brauhaus on South Wharf is running its own six week long Oktoberfest, which also kicks off with a massive street party on Saturday 16 September.
11am – Tapping of the first Oktoberfest keg
12noon – Oktoberfest Parade: From traditional costumes to dance troupes, live music to flag bearers, enjoy the live, bold, loud and wonderful performers.
2pm – Lowenbrau Keg Tap
3pm – Dogs of Oktoberfest Costume Contest. Pooches are invited to don their best Oktoberfest inspired attire. Don't worry if you don't have a dachshund because dogs of all makes and colour are invited to be part of the fun.
5pm – Spaten Keg Tap
6pm – Pork Knuckle Championship. Who can devour the mighty pork knuckle the fastest and be crowned the King or Queen of the Schweinshaxe?
8pm – Paulaner Keg Tap
9pm – Oktoberfest Challenges with an Oom-Pah-Pah Band: Stein Hoist & Hold, Alphorn, Yodelling & more
10pm till late – after party.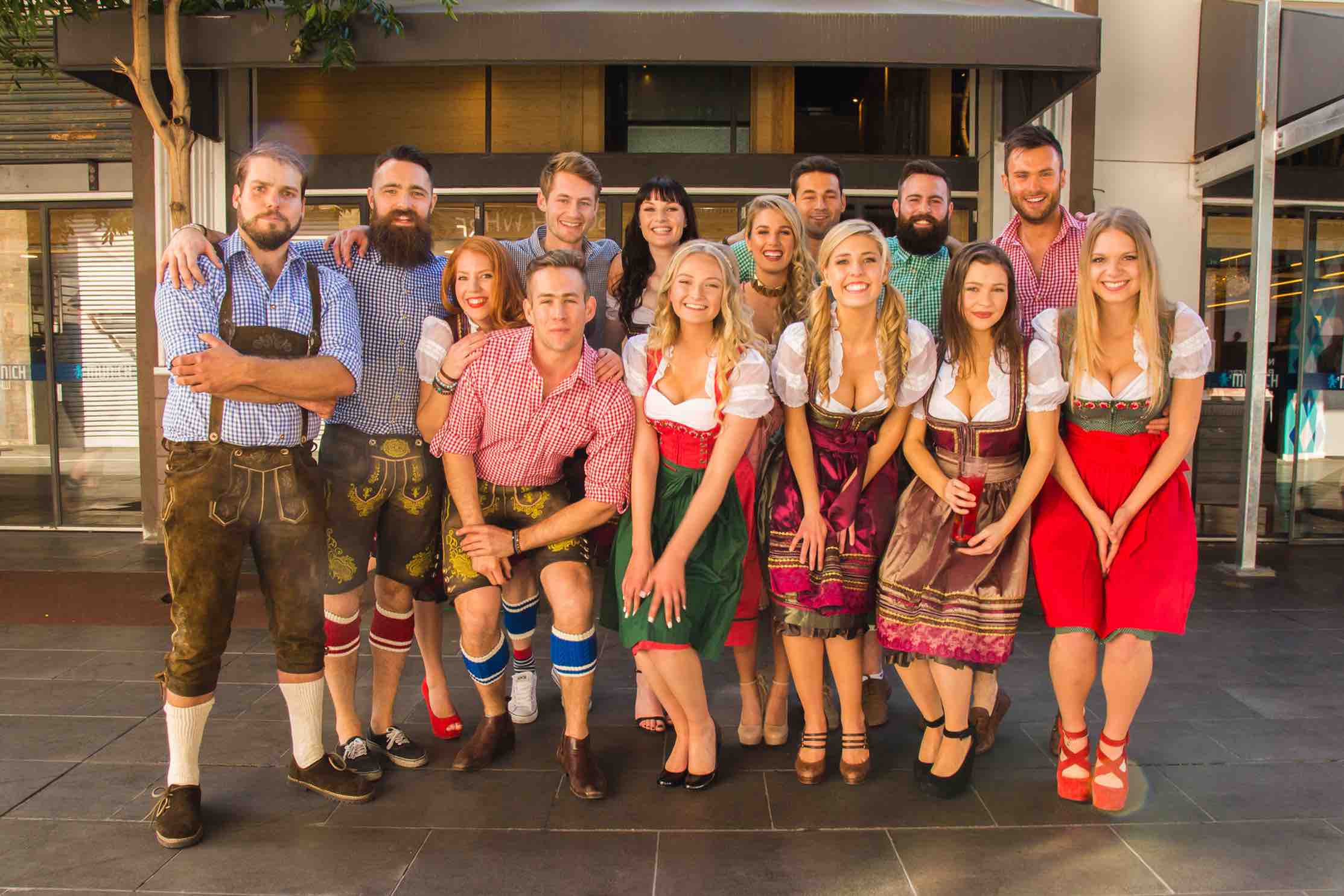 More information and bookings: call 9645 8335